Known as the most populated city in the world, Tokyo offers an almost never-ending list of things to do and places to explore, from visiting popular streets, structures, temples, and parks, to trying a great variety of sumptuous food. Whether you're on a business trip, a weekend getaway or a longer backpacking excursion in Tokyo, you'll never go wrong with this itinerary as you will be able to check out multiple must-see places and things to do in Tokyo! Keep in mind that the best time to visit is during the temperate seasons like autumn (September – November) when colors are bright, or spring (March-May) when cherry blossoms are in season.
Watch the Tuna Auction at Tsukiji Fish Market
Start off your day before the dawn breaks and head to the Tsukiji Fish Market for an insider's view of the rich local culture. At 5:00 am every day, a tuna auction takes place with a limit of 120 participants, so be sure to wake up early in order to be one of the first visitors. Otherwise, take advantage of the fish market which opens at 9:00 am for foreign guests who wish to buy seafood or sample some of the offerings. The sight of a vast range of fresh seafood throughout the market will make your palate crave a delicious meal. You can get your sushi fix right there by eating one of the various onsite eateries. It's helpful to have a Japanese companion tag along as you make your way through the market. Get there as early as 3:00 am. Auction watching is free, but bring some yen so you can savor a delectable seafood breakfast.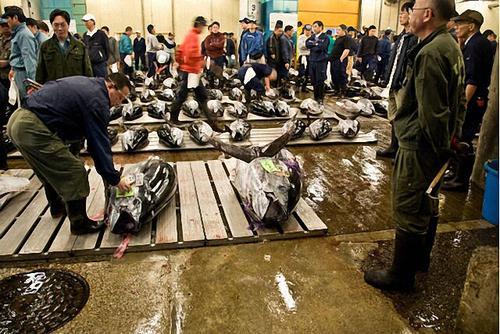 Marvel at the Senso-Ji Temple
Built during 628AD, Senso-ji is the oldest temple in the city; therefore, it is considered to be one of the most important religious sites in the entire country. There are snack shops and bakeries around so you can treat your taste buds while your eyes take in the beautiful architecture. Just be aware that this ancient site is a major tourist attraction because it tops most lists of things to do in Tokyo as well as offers free entrance. Come as it opens at 6:30 am when the influx of visitors is moderate.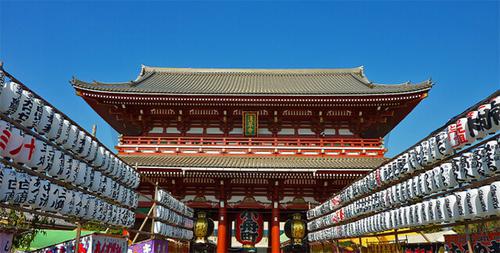 Stroll Around the Ueno Park
A large public park surrounded by temples, shrines, cafes, restaurants, Tokyo zoo, and museums, Ueno Park offers a lot of things to do in Tokyo, Japan. If you're keeping tabs on your budget, remember that temples and shrines are free to visit, while the museums and zoo charge entrance fees from 300 to 620 JPY ($2.5-$5.5).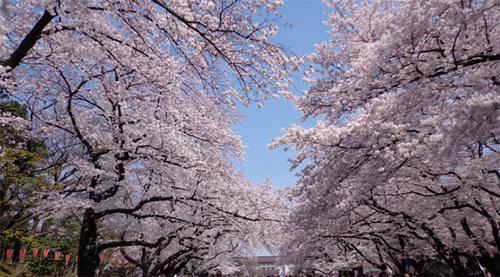 Immerse Yourself in Japanese Culture at the Tokyo National Museum
Located at the far north side of Ueno Park is Tokyo National Museum, which collects and preserves artifacts from all around Japan and Asia. Considered to be the oldest museum in the city, Tokyo National Museum houses over 110,000 relics, although only around 4,000 are displayed at any given time. If you are keeping track of your budget, keep in mind that entrance to the museum costs 620 JPY ($5.5). Since there are many restaurants around the museum, it is a good idea to have your lunch here before heading to the next destination.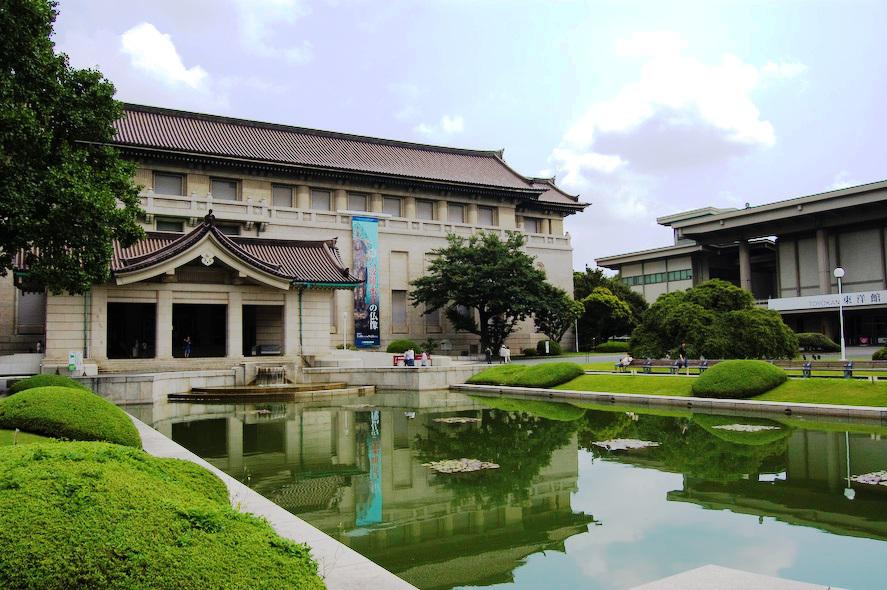 Get a 360-Degree View from Tokyo Skytree
Piercing the city's horizon at 634 meters altitude, Tokyo Skytree will give you a bird's eye view of the city within a 70-kilometer radius. This communication tower has two levels of observation decks as well as a shopping complex and an aquarium located at its base. Don't miss out on a stroll through Tembo Gallery, which was once dubbed the highest skywalk in the world. The entrance could cost you 3100 JPY ($27) for both observatories.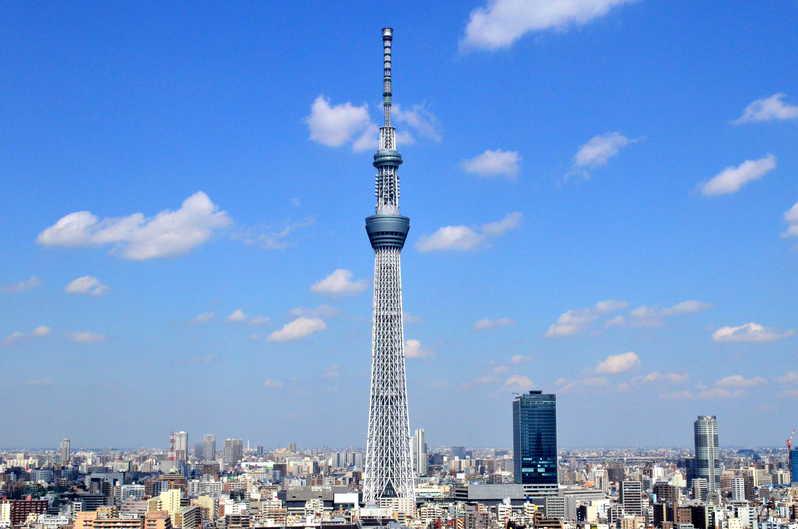 Indulge in Nature at the Shinjuku Gyoen National Garden
Breaking the city monotony of your Tokyo things to do is this nature-inspired park in central Tokyo. Within the Shinjuku Gyoen National Garden, impressive greenhouses, traditional tea houses, and stunning English, French and Japanese-styled gardens offer a relaxing break from your busy journey. A number of plants and trees paint bright colors across the park, especially during autumn when the leaves change hues and during spring when cherry blossoms are in full swing! The entrance will cost you around 200 JPY ($2). The park closes early, about 4:30 pm, so enter the garden right after lunch, allowing yourself plenty of time to unwind, admire the view, and smell the roses.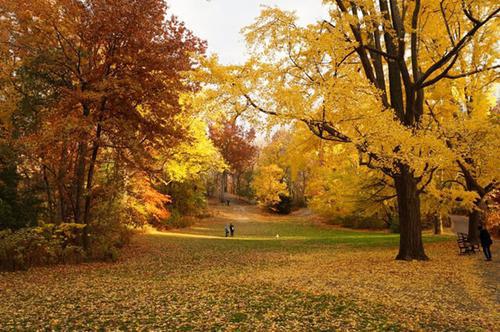 Explore Meiji-Jingu Shrine
A 30-minute walk will lead you to another park that houses the shrine of Emperor Meiji, the first modern emperor of Japan. Situated in a quiet, forested area, the Meiji Shrine shares its perimeter with some museum and shrine structures, the Meiji Jingu Treasure House and the Inner Garden. If you're lucky, you might also witness a traditional Japanese wedding being held in the park. Entering the shrine is free, but getting into the Treasure House and Inner Gardens will cost 500 JPY ($4.5) each. You may explore the shrine until sunset, so pace yourself.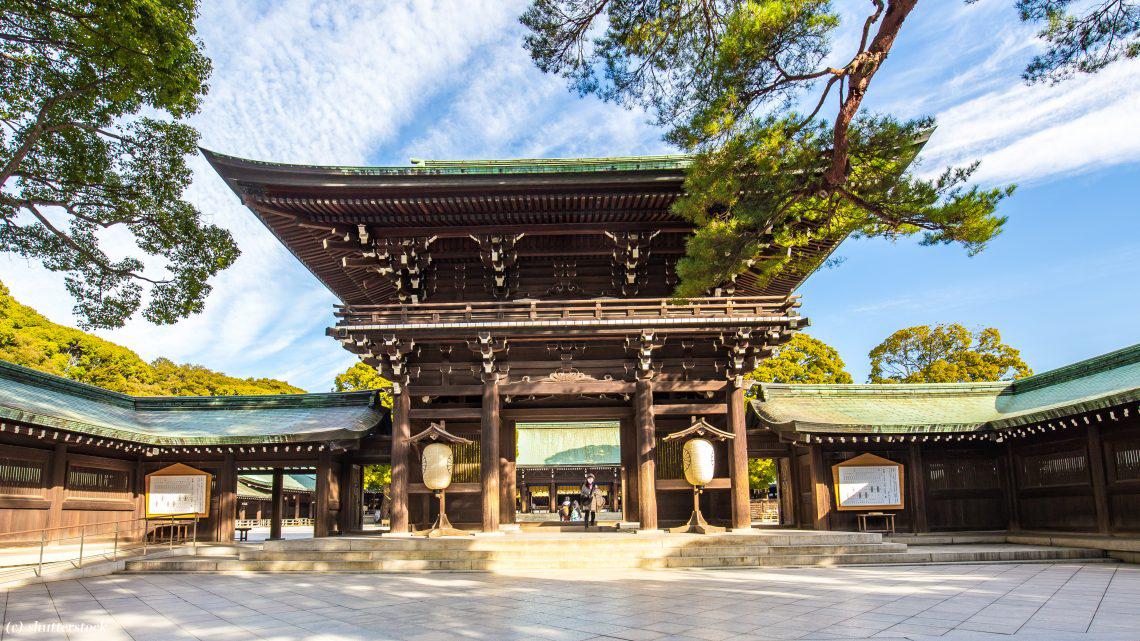 Watch the City Lights at the Tokyo Tower
Head to Tokyo Tower for an elevated view of the city after sundown, when the city lights start to brighten the night sky. Modeled after the Eiffel Tower, Tokyo Tower stands taller at 333 meters, making it the world's highest steel structure. This will wind down your list of things to do in Tokyo before you head to a much-awaited dinner for the perfect end to your fun-filled day. Enter the tower for 900 JPY ($8) for a panoramic view of Tokyo during the night. Double-check as renovations are ongoing until the summer of 2017.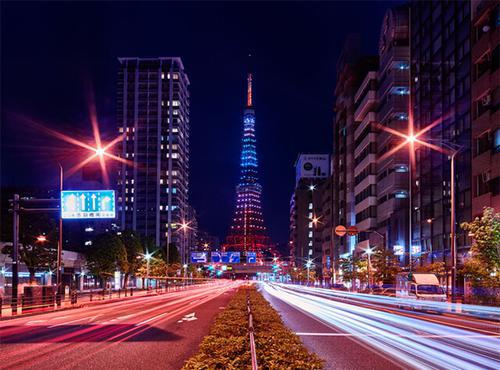 Munch on Must-Try Japanese Food
You will never run out of ideas of what to do in Tokyo since there is an endless variety of authentic Japanese fare to entice your appetite. No matter the size of your budget, you will be able treat yourself to delicacies, whether from street vendors' wallet-friendly offerings such as Okonomiyaki (Japanese pancakes), Yaki Imo (baked sweet potatoes), crepes, dumplings and bento, or from more expensive restaurant dishes including sushi, seafood, as well as Japanese Wagyu beef, the world's priciest and most delicious beef. All different types of eateries make the must-do list of any holiday in Japan.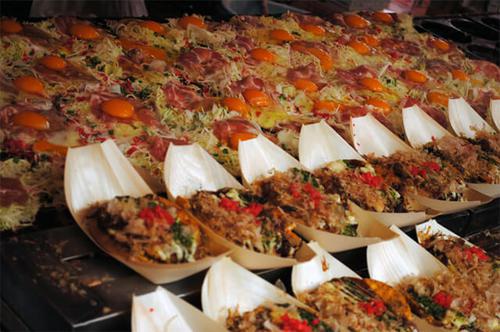 Final Recommendations
Before you begin your day, consider your transportation options, including the cheaply-metered taxis, Uber (which is pricier than the regular taxis), and the Tokyo Metro (train system). Some of the listed sites are within walking distance of each other, so you can take the time to explore the city on foot as well. Make sure you wear your best socks as some establishments will require you to remove your shoes.