From futuristic attractions to gastronomic adventures, the city of Seattle offers entertainment that won't disappoint. A highly urbanized city, Seattle has one of the most beautiful cityscapes in the US. The city's charm can be credited to its beautiful seaport, evergreen forests, spacious parks, and scenic mountains. Here are some of the most enjoyable activities to do in Seattle for every visitor.
1. The Cape - a Thompson Hotel (Misiones de Cabo, Cabo San Lucas)
The name Thompson Hotel symbolizes luxury. Its sole property in Mexico is indicative of what the brand stands for. This beachfront hotel maximizes its stunning sea views that can be enjoyed from the guest rooms as well as restaurants. The rooms offer not only unobstructed views, but also binoculars for whale watching, personalized tequila bottles, and a welcoming 60s vibe. Suites are fitted with plunge pools. The hotel's luxurious Surfer Villa has a private entrance, private pergola, game rooms, library, and sauna. The rooftop bar has a fire pit and vertical gardens. With all these amenities and facilities, The Cape – A Thompson Hotel currently belongs on the "Best Hotels of the World" list.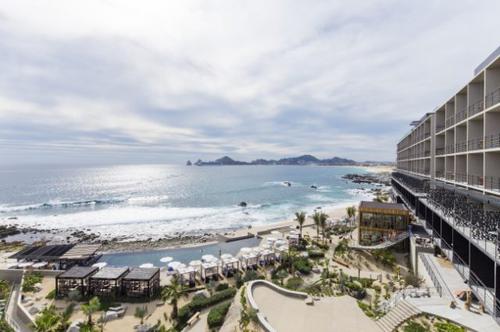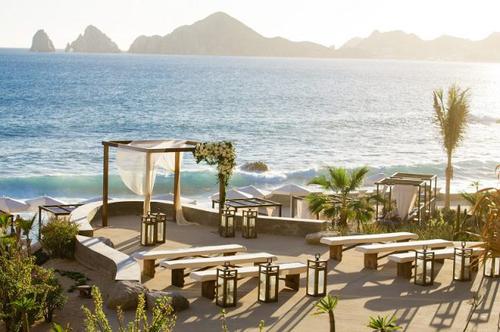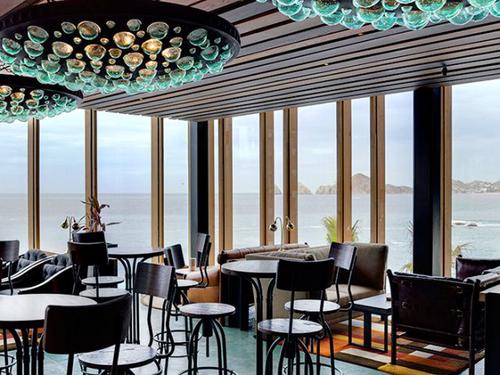 Highlights:
The famous Arch can be seen from the hotel.
It has a sunken bar, designed not to disrupt the sea views.
Its rooftop bar is the only kind in Cabo.
Its saltwater pool is built on natural rock and replenished by the crashing waves.
Tips:
Avoid booking rooms right below the roof bar if you sleep early.
Villas get the best views of the Arch and the most tranquility.
2. The Resort at Pedregal (Pedregal, Cabo San Lucas)
Another luxury hotel in Cabo San Lucas, The Resort makes use of the ocean and mountains, creating a dramatic hotel setting. Offering casita-style residences, The Resort provides different types of rooms, enabling guests to choose their preferred accommodations. Interiors are modern with strong Mexican influences while providing ocean views. Facilities include top-notch restaurants, plunge pools, children and adult pools, a fitness center, and a full-service spa. Dining at their cliff-side restaurant is a special treat each guest should experience. The Resort at Pedregal caters to those looking for a secluded oasis.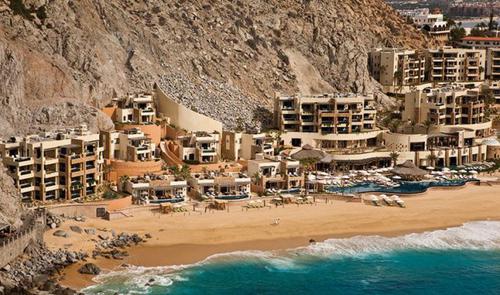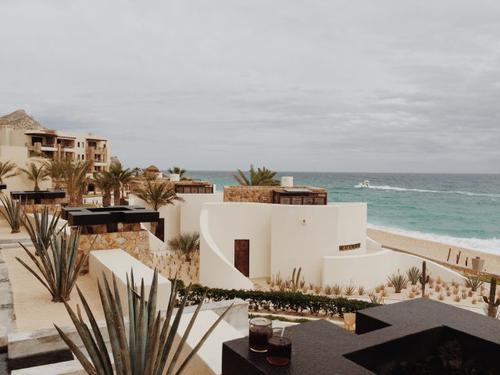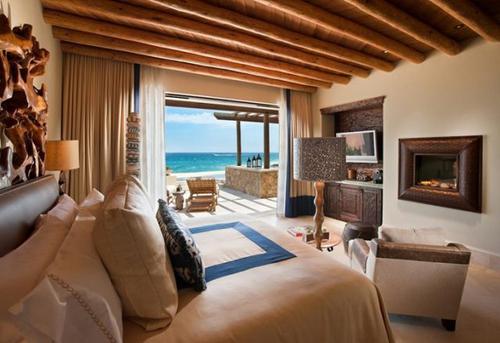 Highlights:
Provides exclusive entry to the resort via Dos Mares, a privately-owned tunnel.
The spa has ocean views.
Offers luxurious, personalized airport transfers.
Tips:
Honeymooners should book rooms away from the kiddie pool.
Take advantage of the Pedregal Package for luxury airport transfers.
Building 1 has the best views.
3. Esperanza - an Auberge Resort (Punta Ballena, Cabo San Lucas)
Named as one of the best hotels in Cabo, Mexico, Esperanza offers impeccable service and world-class amenities. The resort is perched on a cliff, a stunning setting which provides dramatic views of the ocean and mountain. Rooms are spacious with upscale fixtures. Its five pools compensate for its rocky beach, and beautiful Monument Beach is nearby. Water activities offered are snorkeling and sailing. Pet-friendly and handicap-accessible, this is a resort that's popular with couples but also offers family amenities like kiddie pools, a kid's club, and babysitting services.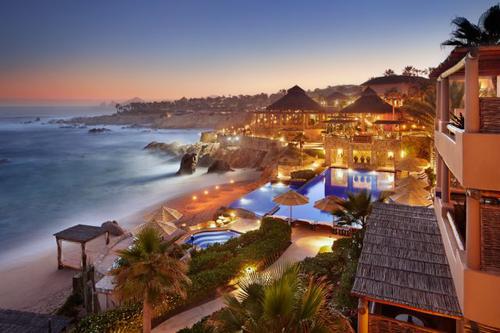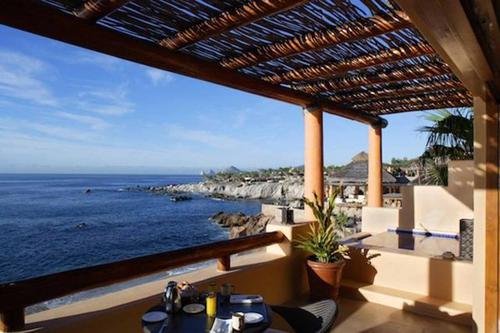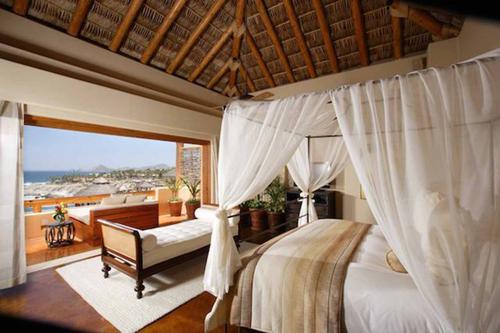 Highlights:
Offers personal butler services in its villa accommodations.
Poolside services include hand and foot massages.
The resort is home to an award-winning spa.
Tips:
Get the top rooms for panoramic views of the ocean.
Travel during low season to get discounted rates.
4. Casa Bella Boutique Hotel (Colonia Centro)
For travelers who wish to skip resort-type accommodations in Cabo, Casa Bella Boutique Hotel is the optimal choice. This elegant establishment lives up to its name, from its Mexican-colonial décor to impeccable service. It is no surprise that it holds a top position on the list of best Cabo San Lucas hotels. Tucked in the historic Plaza Amelia Wilker, Casa Bella opens up to a world of tranquility and peace. It has an outdoor patio, a spa, and a pool. This hotel is also just a short walk away from Manila. After a long day in the Cabo sun, retreat to your colonial-inspired guest room at this hotel or enjoy its local cuisine. For those who want to just lounge, grab a book and relax on the terraces.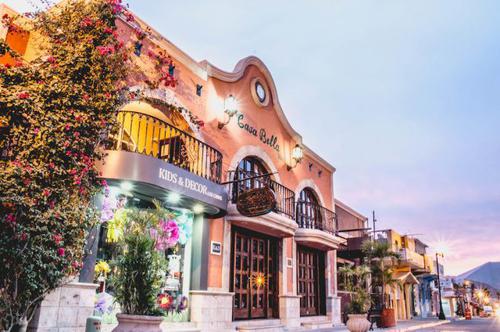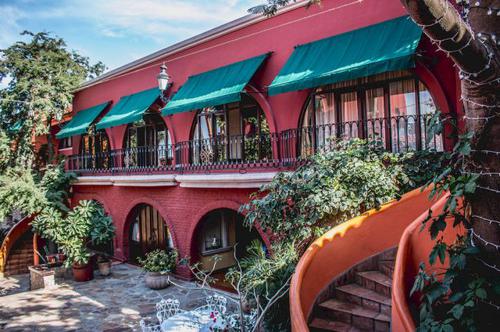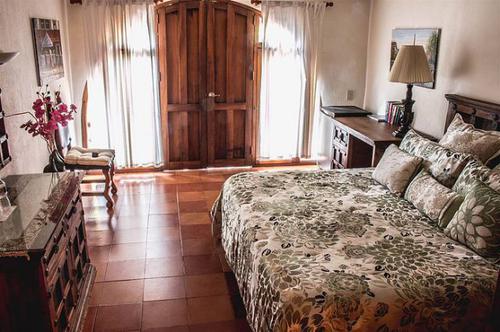 Highlights:
Its courtyard serves as a serene retreat from packed Cabo San Lucas.
For weddings and intimate events, one can rent the whole hotel.
Tips:
Best for retirees and whoever craves tranquility.
Persons with mobility issues should stay on the ground floor.
5. Cabo del Sol Resorts (Carretera Transpeninsular, Cabo San Lucas)
Cabo San Lucas is not just about the beach; with Mexico's eternal sunshine, the city is the perfect place to enjoy an afternoon of leisure sports. Cabo del Sol Resorts is Cabo's premier golf community, covering 1,800 acres. It is named as one of the best golf courses, with its grounds overlooking the Sea of Cortez. There are three resorts in the community – Fiesta American Grand, Sheraton Hacienda del Mar, and Premier Resorts de Mexico. Fiesta offers beachfront accommodations while Hacienda is tucked in the middle of the mountains and provides a secluded beach for its guests. All resorts provide amenities like balconies in every room, a pool, and top-notch restaurants.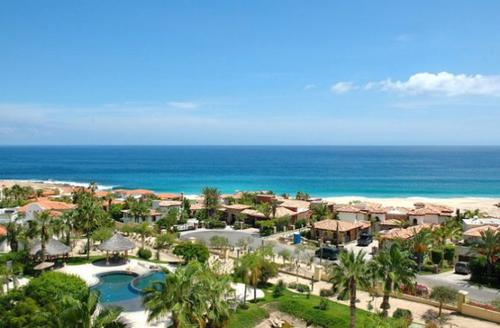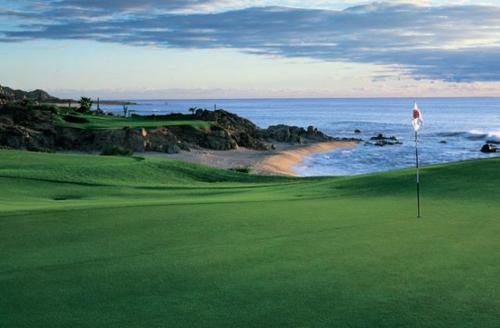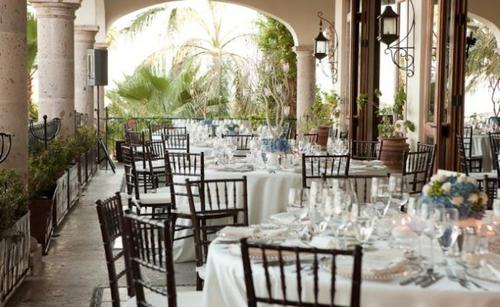 Highlights:
Fiesta American Grand has a multi-lingual staff.
Sheraton Hacienda offers 24-hour medical care.
Tips:
Avoid hurricane season to maximize use of the golf course.
6. Villa La Estancia (El Medano Ejidal, Cabo San Lucas)
Joining other luxury resorts in Cabo San Lucas is Villa La Estancia. This Cabo property is one of the two resorts in Mexico known for impeccable service, tranquility, and sophistication. Luxury starts with its Spanish Colonial architecture where guests can have the feeling of what it is like to be living like a rich plantation owner. Guests can opt for a one-, two-, or three-bedroom suite; or they can indulge and stay in the three-bedroom penthouse. Villa La Estancia is located on Medano Beach, with the Arch of Cabo situated four kilometers away. The nearest golf course is only eight kilometers away. This kid-friendly property offers an outdoor pool, a must-try restaurant, and a full-service spa.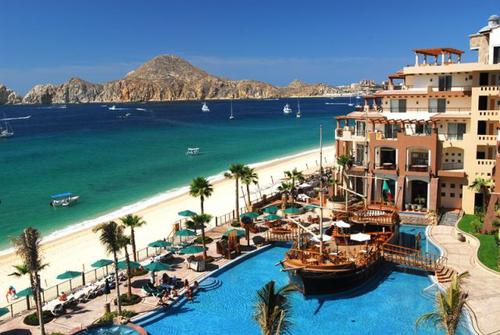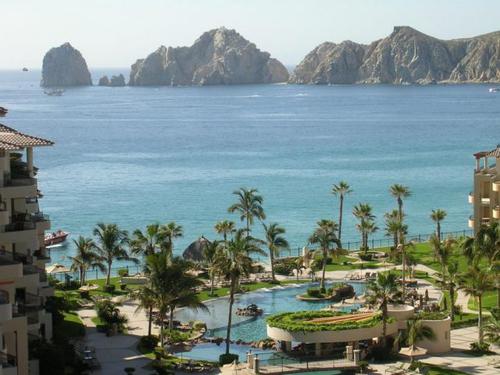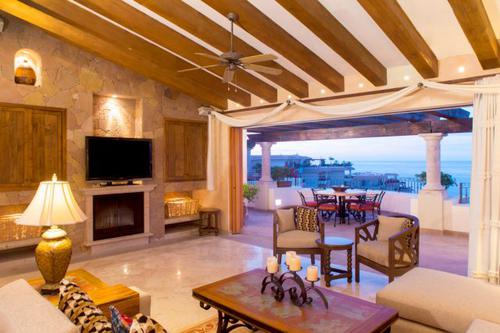 Highlights:
Medano Beach is the safest beach for swimming in Cabo.
Offers private balconies and spa-like bathrooms.
All rooms have fantastic views of the ocean.
Tips:
First floor is equipped with easy-access facilities.
The Final Word
Cabo San Lucas means indulgence, pampering, and luxury. Perfect for honeymoons or those traveling with little kids, these upscale accommodations provide the best experience of Cabo. Thus, stay in one of these luxury hotels and resorts that cater to your needs while making the most of your Cabo vacation.