Have you ever heard of the health benefits of coconut? Coconut oil keeps your hair strong, shiny, and looking great. If you look at the ingredient labels of many of your cosmetic and hair products, you will find coconut!
Coconut oil is rich in antioxidants and has antiviral, antifungal, and antibacterial properties. Its essential nutrients are lauric acid, which nourishes the hair with vitamins, minerals, and medium-chain fatty acids. When using coconut oil for hair, it improves scalp health, fights infections and fungus, and supports hair growth. It recovers the overall health of your hair.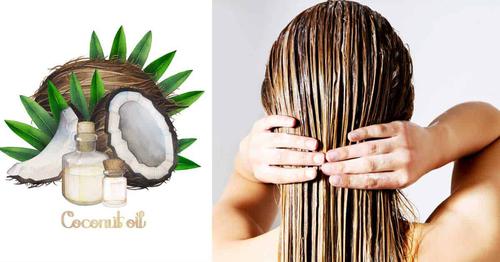 Multi-Purpose Coconut Oil for Hair
Wondering how to use coconut oil for hair? Because of its multi-purpose use, it has many applications - it can even act as a natural sunscreen! Below are some uses that will allow you to replace traditional hair products. The best part is that coconut oil is an all-natural product, free of the scary chemicals that lay in commercial hair products.
1. Use it as a pre-poo
Coconut oil works best when hair is already looking great. If you are wondering how to use coconut oil on hair, just apply it one hour or so before hitting the shower. The oil protects the hair from drying out while you shampoo. Rinse the oil with your regular rinsing and conditioning. You can also use it as a protective layer before you head to the pool or the beach by covering your hair with oil for one hour or so before.
2. Detangle for hair
Tangled up? While those with long looks, fine strands, and curls tend to see more knots, all hair types have the ability to become tangled, and coconut oil works for different kinds of hair. Just smooth a small amount through the hair, focusing on tangled areas and damaged ends. Use your fingers gently to get it all over your hair. With your comb, start at the bottom and slowly work your way up. Coconut oil helps to release tangles and also improves the hair break stress.
3. Hair treatment
For both damaged, thinned, and dry hair, coconut oil is the best. It hydrates the hair by penetrating the shaft. By rubbing small amounts over the end of your tips, get a smoother hair with hiding frayed ends. Apply it as a leave-in conditioner after showering, or for a more intense treatment, use it for a couple of hours or overnight.
4. Hair growth
It can actually help grow hair longer and thicker as the oil nutrients improve the overall health of the hair. To support hair growth, massage the scalp with coconut oil, stimulating blood circulation. Do this for 10 minutes, 3 to 4 times a week. Rosemary oil also helps to increase circulation in the scalp, and when used with coconut oil can produce fantastic results. Add the effects of deep conditioning by applying the oil throughout the hair and leaving it for an hour or so.
5. Lice prevention and treatment
Coconut oil is a proven natural alternative to kill lice. If you combine it with anise spray, lice don't have a chance. Apply coconut oil in your hands and detangle your hair first. Don't miss the scalp, which should be massaged. Cover your hair with a shower cap and let it rest for two hours. Comb hair once again and rinse it.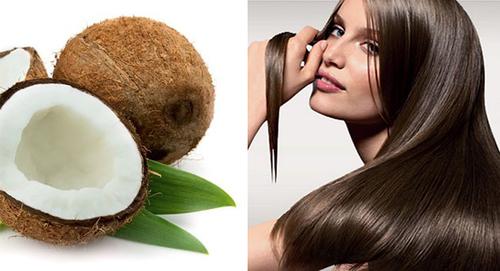 Coconut Oil Isn't for Everybody
Not all types of hair like coconut oil. Different types of hair respond differently, and it's not for everybody. The ways in which you apply it also influence the result. Review these tips before applying coconut oil to your hair.
Won't work for every type of hair
Some people's hair will require a little bit more effort to recover from damage, and coconut oil could not be enough. These depend a lot on your hair type and damage degree. It should go without saying, but anyone with allergies to coconut should avoid these practices, no matter their hair type.
If a little bit is good, a lot isn't necessarily better. When it comes to applying coconut oil for hair, this saying applies. Coconut oil seems most beneficial when used in small amounts to improve hair condition or reduce frizz, and hair may not respond well to large amounts of coconut oil. When using too much, people complain of feeling the hair too heavy or greasy. Also, you won't like to get all your clothes and furniture covered with coconut oil.
Coconut Oil for Hair, Good or Bad?
Coconut oil for hair is an amazing natural health product when used constantly and in the right amounts. It's most efficient as a protective layer for your hair than a miraculous recovery method, but always good for a try in damaged and lifeless hair, since it's cheap and easy to use. Remember that not all kinds of hair are fond of coconut oil, but you will only know if you try it.