New York isn't just the city that never sleeps; it's also a city full of romance. And despite its reputation for being pricey, New York City offers couples plenty to enjoy without opening their wallets.
Here are five no-cost, date-worthy experiences:
1. Hit The Water
Manhattan skyline views, the New York Harbor breeze and the clinking of glasses as you gaze upon Lady Liberty: For couples seeking a romantic experience, the free-to-ride Staten Island Ferry offers a 30-minute sail from Lower Manhattan. The best views can be found on the upper deck toward the back and center of the boat. And yes, beer is sold onboard.
Once you get to the Staten Island side, you can get off to explore or you can stay on to make a round trip of it. Feeling a little sporty? Try free kayaking at the Downtown Boathouse at Pier 26 in Manhattan. The 20-minute paddle will give you the chance to connect with nature and each other.
2. Learn A New Skill
With birding tours, juggling lessons, yoga classes, outdoor movies, and petanque games, Bryant Park is a major hub for romantic outdoor experiences — all for free. Plus, its classic French landscape design makes it a beautiful place to lay out a blanket and cuddle under the sun.
The park is adjacent to the New York Public Library, which features a fascinating free museum and complimentary classes. These include everything from languages to creative writing and beyond.
If you're hungry, take an 18-minute subway ride via the 7-train to 34th Street-Hudson Yards and Ovest Pizzoteca for delicious and free happy hour food (weekdays from 5 to 8 p.m.). Drinks come with complimentary bites like fried calamari, pizza, and bruschetta.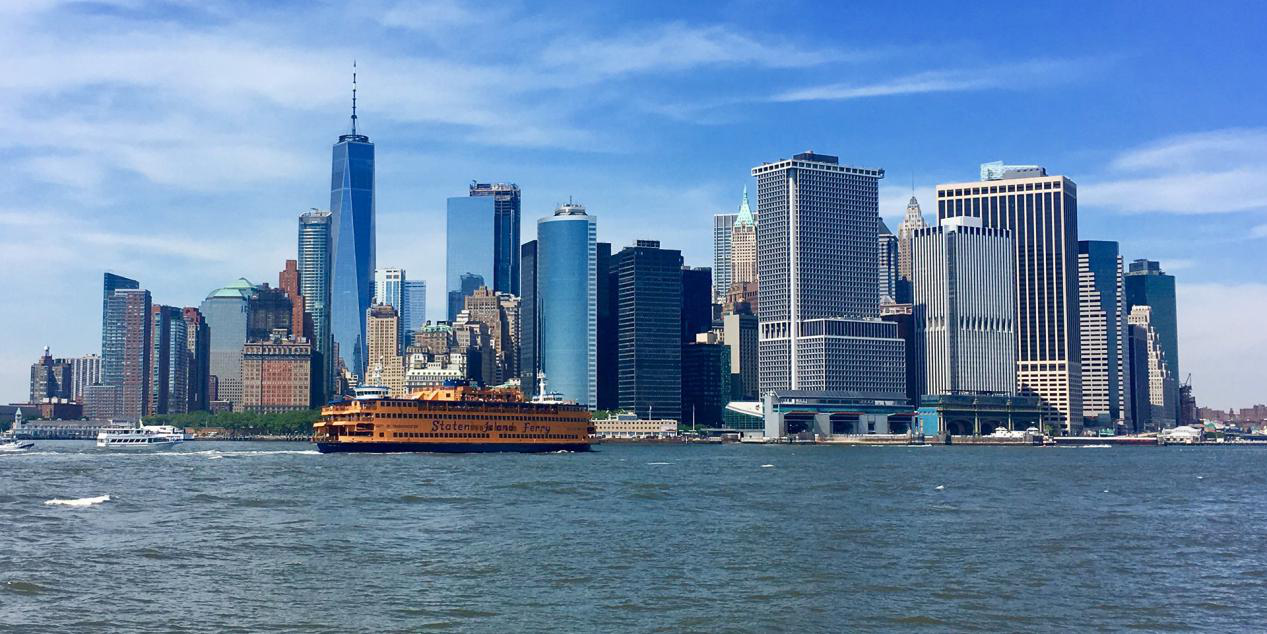 3. Sample Artisanal Fare
One of NYC's most romantic streets is Bleecker Street. As luck would have it, it's located in the West Village, home to a plethora of high-quality food shops offering loads of free samples.
Start your stroll in the quaint and quiet Father Demo Square, with its bubbling fountain and the grand Italianate architecture of Our Lady of Pompeii Church. From there, grab your lover's hand and stroll down Bleecker, sampling the wares at Murray's (cheese), Oliviers & Co (olive oil and balsamic vinegar), Royce' (chocolates) and DAVIDsTEA (tea).
4. Laugh Out Loud
The couple that laughs together, stays together. Luckily, New York City has a number of free comedy venues.
Head to Brooklyn's Postmark Cafe at 8 p.m. on Fridays for the Living Room Show; the Knitting Factory on Wednesdays at 9 p.m. for The Front Room; or Manhattan's The Irish Exit on Tuesdays at 8:30 p.m. for Hot Soup, where U.S. comedians Louis C.K., Aziz Ansari and Sarah Silverman have all performed.
5. Take A Dance Class
Latin dance classes can really spice things up for couples, and they're a lot of fun. In NYC, you can learn new moves without spending a dime. Head to Iguana in Midtown Manhattan on Wednesdays and Thursdays at 6 p.m. for salsa and bachata.
Other options include Brooklyn's Dance Fever Studios and TriANGulO in Manhattan's Flatiron district. Both offer rotating complimentary class schedules.