A Marketplace is a place where buyers and sellers connect with each other and engage in commercial dealings. Facebook is an online social media website and now it allows you to do just the same. You can buy and sell commodities which are second-hand on Facebook Marketplace. Yes, that's what it's called. One important thing that you have to keep in mind is that Facebook Marketplace is a place where the buyer can post his/her items to be sold, but the actual trade of items and money has to be made in person.
The interesting thing about selling and buying items on Facebook Marketplace, as opposed to its competitors such as Craigslist, is that on Facebook you have detailed knowledge about the buyer and seller's identity. As for eBay, Facebook Marketplace allows you to sell your products free of charge, whereas eBay charges you a fee to do the same.
How to Sell on Facebook Marketplace
Check the following tips on how to sell on Facebook Marketplace.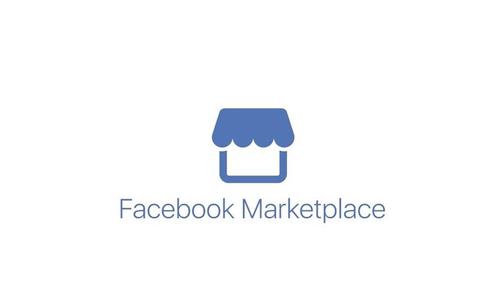 1. How to post on facebook marketplace
Here you will be provided with a step-by-step procedure which is extremely simple and easy to follow.
Click on the Marketplace icon on your screen, then tap the 'Sell Something' button that you see. Snap a picture of your item (you can select more than one from your gallery), and then upload them.

Enter the item you want to sell and give it a description and price. Include all the relevant details which will attract a buyer's attention towards your item and then set an asking price.

Provide a location. You don't have to be alarmed, as this will only show a rough location instead of your actual address.

Select a category for your item. This enables the buyers to filter out all the products that they do not need and search for those items that they need.
The above steps show you how to sell on Facebook Marketplace. However, you need to keep certain key points in mind. You cannot sell items such as animals, drugs, counterfeits or weapons and any goods which could infringe upon intellectual property rights. The Marketplace is only available in the US, UK, Australia, and New Zealand. If you have any more questions you can always contact the Marketplace Help Centre.
2. Price your products judiciously
Once you have posted your product for sale, you have to decide upon the price at which you want to sell it. Remember you should not price your item so high that the buyer will hesitate and look for another source to make the purchase.
Another important fact to keep in mind is that other sources, such as eBay, provide buyers with purchase protection and that is why they are not hesitant in paying money upfront. But you do not have that option open to you, so you have to be open to negotiating with the buyer. The buyer can either negotiate with you with the help of the Make Offer option or try to get in contact with you through private message. You have to remember to be open for negotiating.
Always set a higher price for your commodity because your buyer will inevitably try to negotiate. For example, if you want to sell a guitar for $28, you should set $30 as the selling price. You do this, keeping the buyer's haggling for the price in mind. This puts you at an added advantage because when the buyer does negotiate, you will end up receiving the amount that you originally had in mind. If the buyer does not haggle, you will end up receiving an additional $2. So it's really a win-win situation for you.
3. Focus on taking amazing photos
Your photos are the selling point of your product. If you want to know how to sell on Facebook Marketplace successfully, you have to make sure that the background is clear so that the buyer can focus on the product without any distractions. There should be good lighting because a dimly lit photo takes the charm away from your product and we know that you don't want that!
The item that you wish to sell also needs to be clear: nobody wants to buy a product which is not clean and looks unappealing. Make sure that you take at least 3-4 pictures of the product from different angles. Finally, always remember to use photos that you have taken yourself. Nobody wants to see the same pictures that they see on the internet. Adding your own shots provides more authenticity, which is very important.
4. Make your profile appealing
Perhaps one of the biggest differences between Craigslist and Facebook Marketplace is that Facebook Marketplace is directly linked to the seller's Facebook account or profile. This means that you have direct access to your seller and this provides authenticity and credibility to the sale.
Your buyer knows your name, how you look and where you are based and therefore knows that the purchase they will be making is not false in nature because the user's information will be at his/her disposal. This assures your buyer that you are not a scammer and are not trying to con them. This provides a trustful relationship between buyer and seller. Also, make sure that you do not put up any information that could cause you any harm. Be careful about what you share.
5. How to close the deal?
You can close the deal that you made with the buyer via personal message. All the potential buyers can reach out to you with their offers and you can either take up the best offer or negotiate it further if the offer is not what you had in mind. Once the final price is decided upon, you and the buyer can meet personally to complete the transaction. Make sure that there is no confusion about the price or the product. Give the buyer all the necessary information about the product that they are about to purchase, so as to avoid any confusion later on.
Once the product is sold, make sure that you update the listing as sold so that any other buyers out there know that this product is not up for sale anymore and that they should keep looking.
Safety Tips That All Sellers Must Keep in Mind
Report all dubious activities
One key factor that you have to keep in mind when trying to figure out how to sell on Facebook Marketplace is to make sure that you report any suspicious or dubious activities that you come across. There will be a lot of buyers out there who might want to purchase illegal goods or services. Make sure to report them when you encounter them.
Always meet the buyer in a public space
If you are meeting a buyer, meet them in a well-lit area and preferably a public space where there is surveillance so that you can avoid dangerous situations. You could come in contact with scammers as well, so a meeting in an open and public spot will keep you out of harm's way.
Be careful how you receive your payment
Always take the payment in cash or via PayPal. These are the surest ways to prevent you from getting scammed. Collect the cash personally from the buyer when you deliver the products to them.
Have someone accompany you
When you meet your buyer to complete the purchase, try to bring a companion along with you so that you are not at risk by being alone. Having someone by your side at times like these is wise and highly advised.
Follow These Directions and It Will Be a Smooth Transaction
If you follow all these rules and steps without making any adjustments, you will be able to sell your products on Facebook Marketplace without getting yourself into any uncomfortable situations. Always remember to be alert every time a new buyer approaches you and make sure that you have all the important information about the buyer before completing the transaction. You can be safe and successful now that you know how to sell on Facebook Marketplace.