The Marriott International company gives you the opportunity to travel to its over 6700 facilities around the world in style. Managing franchises with a broad number of brand portfolios, Marriott gives you the opportunity to earn points which can be used on your travels via its loyal customer rewards program, "Marriott Rewards."
Since August 2018, Marriott Rewards, The Ritz-Carlton Rewards, and SPG have joined forces to form one powerful program under Marriott Rewards.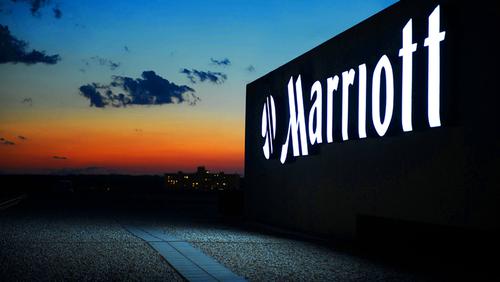 Worthwhile Rewards You Should Be Aware Of
Offering the ability to redeem rewards in various fields, including stays in lodges, hotels, car hire, and flights, Marriott Rewards is a loyalty program to be reckoned with. As the rewards program has become more complex over time, below are a few highlights you should know of.
1. 29 brands in the Marriott Rewards hotel portfolio
There are 29 hotel brands under the Marriott Rewards portfolio. As a multinational company, this proves the awesome benefits available, as it gives you the opportunity to redeem your points virtually everywhere it operates. The 29 brands include:
Luxury
Classical Luxury: Ritz-Carlton, St. Regis, JW Marriott
Distinctive Luxury: Ritz-Carlton Reserve, The Luxury Collection, BVLGARI, W Hotels, EDITION
Premium
Premium: Marriott, Sheraton, Marriott Vacation Club, Delta Hotels

Distinctive Premium: Le MERIDIEN, Westin, Renaissance, Gaylord Hotels
Select
Classic Select: Courtyard, Four Points, SpringHill Suites, Protea Hotels, Fairfield Inn & Suites

Distinctive Select: AC Hotels, Aloft, Moxy Hotels
Longer Stays
Classic Longer Stays: Marriott Executive Apartments, Residence Inn, TownePlace Suites

Distinctive Longer Stays: Element
Collections
Collections: Autograph Collection Hotels, Design Hotels, Tribute Portfolio

Among these Ritz-Carlton Reserve and BVLGARI Hotel & Resorts don't participate in the rewards program.
Refer to https://members.marriott.com/brands/ to check the availability of the hotel you want.
2. Marriott Rewards membership tiers & Elite status benefits
As expected, becoming a member means you can readily redeem your accumulated points according to your likes and preferences. Marriott Rewards can be traded in many ways, including;
Marriott Rewards membership tiers & Elite status benefits
When you enroll in the Marriott Rewards system and become a fully-fledged member, there are different level statuses available. These include:
Member status: In which you can be awarded 0 to 9 nights free stay..

Silver Elite: Allowing you to stay 10 free nights per year.

Gold Elite: Allowing up to 25 free night's stay.

Platinum Elite: Enabling you to stay up to 50 free nights in a hotel.

Premier Platinum: Which allows you to redeem up to 75 free nights per year.

Platinum Premier Elite with Ambassador: That allows you to redeem up to 100 free nights per year with an additional $20K budget.
You can find further benefits of the different Elite statuses at https://www.marriott.com/loyalty/member-benefits.mi
Platinum breakfast
Becoming a member of Marriott Rewards brings about unexpected benefits for all holders. With Platinum member status, you can get a full breakfast redeemable in all 130 countries. This allows you to have a heavenly full morning spread as a thank you for your loyalty. However, breakfast is not yet offered for Platinum members and above at Design Hotels, Editions, Gaylord Hotels, Marriott Executive Apartments, Marriott Vacation Club, or Ritz-Carlton properties.
Lifetime status
Achieving a lifetime status should be the goal of every Marriott member. Ideally, this is because, under the rewards program, your points will no longer expire. Marriott has adjusted the qualification requirements for lifetime Elite status, and the breakdown to attain lifetime status now includes:
Lifetime Silver Elite - 5 years Elite status+250 lifetime nights

Lifetime Gold Elite - 7 years Gold Elite status or higher +400 lifetime nights

Lifetime Platinum Elite - 10 years Platinum Elite+600 lifetime nights
3. Do Marriott points expire?
If you are a frequent user of the brands under the Marriott International umbrella, then your Marriott points should never expire. However, for the infrequent user, your card becomes inactive after 24 months since its last use. There are various things you can do to keep your Marriott rewards card active, including:
Making payments via redemption at any of their various franchises

Redeeming points

Using your SPG or Marriott card to make purchases at least once every 2 years

Aiming to earn points with various partners

Purchasing Marriott Rewards points

Earning points by holding or attending qualifying events or meetings

Converting accumulated points to either airline miles or vice versa
4. Redeeming Marriott Rewards points
Just as there are various opportunities to earn, the Marriott International company also avails you with multiple opportunities to redeem your rewards. This include:
Marriott Rewards free night awards
As a member of Marriott Rewards, free night awards are availed as a means of saying thank you for remaining a loyal customer. These are awarded annually as an anniversary gift that can be redeemed in select umbrella branches for every tier level. The higher your Marriott level is, the more nights you are likely to be awarded.
You can "book like an insider" through https://points-redemption.marriott.com/category-change
One of the ongoing promos that have long been associated with Marriott Rewards is that of a 5th free night. The generous offer is available when you stay 4 consecutive nights in a single hotel, which is enough to have accumulated points to stay free for a 5th night.
Over the years, many people have been traveling and staying at various hotels throughout the world. Doing so proves to be especially useful now that Marriott rewards, the Ritz- Carlton and SPG have joined under one umbrella company. With each booking, you can get discounts of up to 33% off the standard award rate for a limited time under any of the brands. In addition, you can combine your different accounts to add the points together and significantly boost your status, instantly.
For more information, you can refer to https://www.marriott.com/loyalty/redeem/hotels/point-savers.mi#
Marriott Rewards allows you to save by making it possible to pay less in cash while paying the difference with points. Typically, different rates are available for off-peak, standard and on peak rates and it's up to you to decide when to travel. However, to get a hold of this, search for available offers, consider the rates available and finish payment by using cash and points.
View more details at https://www.marriott.com.au/marriott-rewards/redeem-points/cash-and-points.mi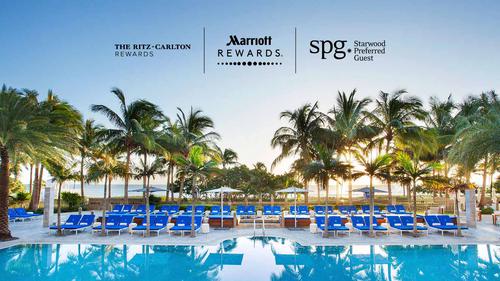 Proven Tips on How to Earn More Points
As a truly magnificent way to earn back from your stays and your travels, Marriott Rewards is one of the most sought-after rewards systems. However, as you cannot buy out points, below are sure-fire ways you can get into the membership cycle and earn points.
You can earn points in more places and in more ways - enjoy access to 6,700 participating hotels across 29 unique brands - including Renaissance Hotels®, W®, Courtyard®, St. Regis® and more.
Everyday purchase through Marriott co-brand credit cards, which include the Marriott Rewards Credit Cards, the Ritz-Carlton Rewards Credit Card, and the Starwood Preferred Guest Credit Cards, can help you earn rewards.
View more details at https://credit-cards.marriott.com/ .
You can earn points across all brands on your room rate and incidentals that can be charged to your room, such as dining and spa services.
You can earn up to 50,000 points when your friends and family become new members.
Take advantage of the great conference rooms Marriott has to hold your meeting, wedding or other special events. While doing so, take steps to ensure that your member card is included in the contract agreement with the hotel. Once you pay for facility use, you get to earn Marriott Rewards points.
You can plan a rewarding event through https://members.marriott.com/rewarding-events/ .
Take Away
The increasingly seamless, Marriott Reward system is expected to grow in splendor over the next few years. Remember, the quality of brands under the Marriott International company assures you of exquisite class, making Marriott Rewards a point to earn and one that will prove useful in the long run.