Emirates Skywards is an exclusive membership reward scheme that offers infinite benefits through redeemable miles to frequent flyers of its flagship airlines, namely Emirates Airline and Flydubai. As a member, you are afforded remarkable benefits and services designed to make your flying experience enjoyable and comfortable. Emirates Skywards is the ideal program to be in to obtain such benefits.
Membership Tiers and Tier Benefits
The frequent flyer programme has four rewarding membership tiers, starting with blue and progressing through silver and gold to platinum.
1. Emirates Skywards Blue
Emirates Skywards Blue is an entry-level tier to new members joining the Emirates Skywards system. As an Emirate Skywards Blue member, you are eligible for the following benefits: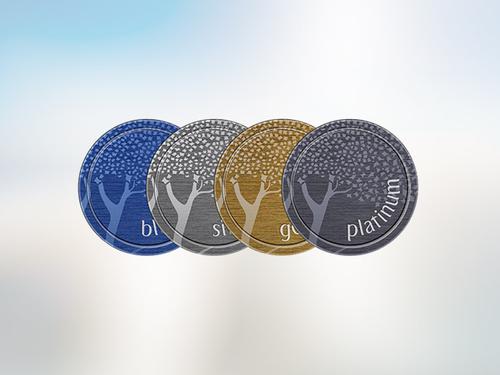 This benefit allows you to sign up for a specific seat and receive instant notifications once the seat is available. However, waitlist priority is highly dependent on the seating capacity available, and requests should be made 24 hours before your flight's departure.
With the Emirates Skywards Blue, you can pay substantially less to access the Lounge Area compared to non-members. The extra funds can be used to meet other flight or accommodation expenses.
Discounted Wifi in economy class
When booking an economy class ticket, you are afforded discounted Wi-Fi connection services, meaning that you can still catch up with your email feed and social media updates at a subsidized price.
Unlimited free Wifi in First Class and Business Class
One of the best benefits of flying First Class or Business Class is the unlimited Wi-Fi perk available to Emirates Skywards Blue members. As a flyer, your flight costs cater for the entire flight services, including fast Wi-Fi at your fingertips.
Instant upgrades at check-in with Skywards Miles
As an Emirate Skyward Blue member, you can upgrade your economy class ticket with Skywards Miles at the airport or during online check-in. For a Business or First Class ticket, you can only receive upgrades six hours before the departure time.
2. Emirates Skywards Silver
Joining the Emirates Skywards Silver tier offers you abundant travel benefits that match your newly acquired status. As a Silver member, you can access a diverse range of in-demand services including:
After covering 25,000 Tier Miles or taking 25 flights, you are entitled to all the benefits offered to Emirates Skywards Blue members without restrictions.
Emirates Skywards Silver members are afforded priority check-in which means that you are exempted from waiting in line when checking in to get your boarding pass. Often, subscribing to priority check-in can be facilitated at a specified extra charge.
As an Emirates Skywards Silver member, you can board the plane early and secure space to store your hand luggage in the cabin. With priority boarding, you can avoid that last-minute rush.
Additional 12kg checked baggage allowance
Having additional baggage weighing 12kg won't be a problem as an Emirates Skyward Silver member. The extra weight limit makes it easier to carry sufficient luggage to meet all your travel needs.
With the Skywards Silver, bookings on any Emirates or Flydubai flights earns you an extra 25% bonus on Skywards Miles. The 25% bonus can be redeemed on any service that captures your interest.
Free Economy Class seat selection for you
As an Emirates Skywards Silver member, you are entitled to free economy class seat selection that meets your specific needs. Importantly, you can trade your free economy class seat to your spouse or relative to streamline your traveling needs.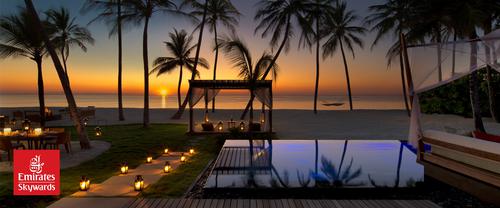 3. Emirates Skywards Gold
The Emirates Skywards Gold tier is a necessity for the modern traveler keen on a comfortable and enjoyable flying experience. After collecting 50,000 Tier Miles or taking 50 flights, you can join the exclusive Gold group and enjoy the following benefits.
All the benefits of Blue and Silver
All the benefits offered to Blue and Silver members will provide limitless options to make your subscription to the Emirates Skywards Gold a worthwhile experience.
As an Emirates Skywards Gold member, you can earn Skywards Miles by flying on Emirates or FlyDubai-partnered airlines (including FlyDubai).
Priority baggage delivery
Priority baggage delivery is a unique service that affords you with priority at the baggage carousel.
Additional 16kg checked baggage allowance
As an Emirates Skywards Gold member, you can carry an additional 16kg checked baggage to meet all your traveling requirements and avoid any discomfort.
Free economy class seat selection for you and passengers in your booking
One of the best perks of the Emirates Skywards Gold tier is the free economy class seat selection for you and any travel partners in your booking. With this benefit, you can decide the type of economy class seat to choose that meets your specific requirements.
4. Emirates Skywards Platinum
Emirates Skywards Platinum is available to members who have achieved 150,000 Tier Miles. After reaching this momentous milestone, Emirates Skywards management doesn't hesitate to transform your flight into an extraordinary experience.
All the benefits of Blue, Silver, and Gold plus Platinum
As a Platinum member, you have unrestricted access to the scope of benefits ranging from Blue to Gold. It ensures that all your flight needs are adequately catered for. From priority check in to unlimited free Wi-Fi, you can rest assured knowing that Emirates Skywards has got all your flight needs covered.
With the Skywards Platinum, for every booking made on Emirates or FlyDubai flight, you are awarded a 75% bonus on Skywards Miles, which means that you can redeem the miles for subsequent flights or additional perks of your choice.
Additional 20kg checked bag allowance
Unlike the lower tiers, the Emirates Skywards Platinum members are afforded a 20kg checked baggage allowance to stack up the adequate necessities for your preferred destination.
Gold tier membership for a spouse, partner or friend
As a token of appreciation for your flying commitment with Emirates or FlyDubai airlines, your friend, partner or spouse can also get Skywards Gold status.
Follow this link to join Emirates Skywards: https://mobile.emirates.com/english/skywardsEnrollmentLoad.xhtml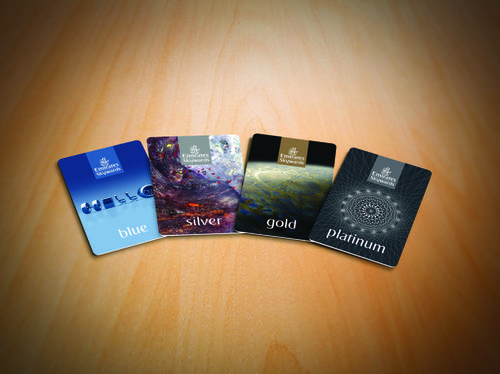 Essential Tips on How to Earn Miles
Earning miles on the Emirates Skywards is a relatively straightforward process for novice members. If you intend to benefit from the multiple perks available to various members, here is what you need to do.
Book flights on Emirates: Booking a flight on Emirates or FlyDubai is a logical step to earning Skywards points. As a newly inducted member, you are afforded both status and reward points regardless of the flight cost.

Earn more with Skywards status tiers: Having created an account, you can upgrade your tier to access more benefits through two main ways: completing the specified number of flights or earning the stipulated number of Tier Miles.

Refer a friend: Referral of a friend or family member is an essential way to earn more flying miles courtesy of the Emirates Skywards program. However, there are detailed rules that you can check on the official website.

Book an Emirates holiday package: If you intend to rack up your redeemable miles, then don't hesitate to book an Emirates Holiday Package. By signing up to a Holiday Package, you can earn 20% bonus miles redeemable upon your request.

Emirates Skywards My Family: Traveling as a family unit will expose you to abundant benefits designed to transform your travel experience. For more details, check the official website.

Earn miles with Emirates travel partners: You are at liberty to earn additional Skywards miles by shopping or staying at over 400,000 hotels worldwide.
Take Away
The Emirates Skywards Program is a welcomed relief for frequent flyers yearning for more services from their conventional flying schedules. By heeding to this demand, Emirates airline has carved out a niche to distinguish itself as a leading enterprise, offering unmatched comfort through redeemable miles.
You can download Emirates Skywards GO to make the book convenient. https://www.emirates.com/english/destinations_offers/theentertainer/