Want a sweet treat that's equally healthy and delicious? Try the latest superfood trend in the market, raw honey. So, what exactly is raw honey, and what makes it different from regular honey? Raw honey is honey that's extracted fresh from the honeycombs without being heated, filtered, or pasteurized. Since the honey is not processed further, it still has all of its delicate yet complex flavors. It also still maintains healthy and beneficial enzymes, vitamins, minerals, and antioxidants. Essentially making it the best honey you can consume.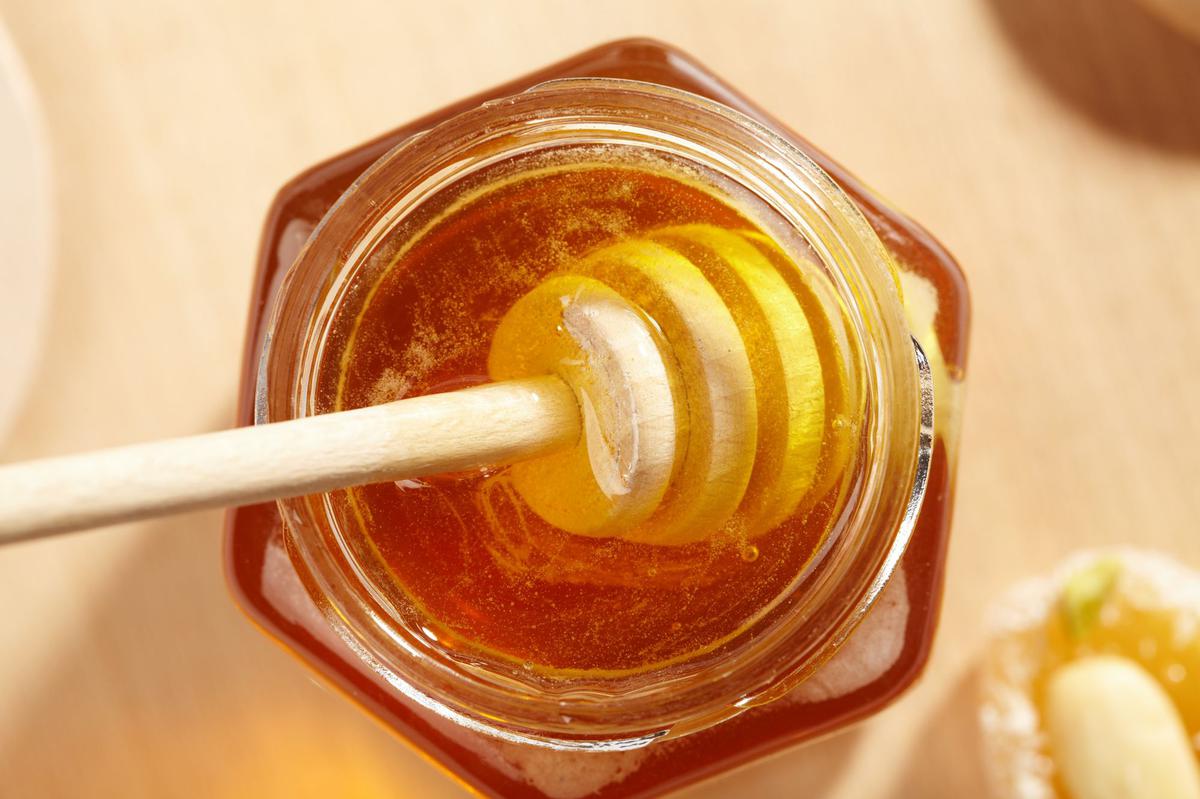 Unprocessed raw honey is not just tasty, it's also packed with tons of health benefits. It's mostly known for its natural anti-bacterial properties. Raw honey can also help you manage or lose weight, alleviate seasonal pollen allergies, improve the digestive system, and promote faster wound healing. Interested? Check out our recommendations of the best raw honey brands on the market.
Kiva Raw Manuka Honey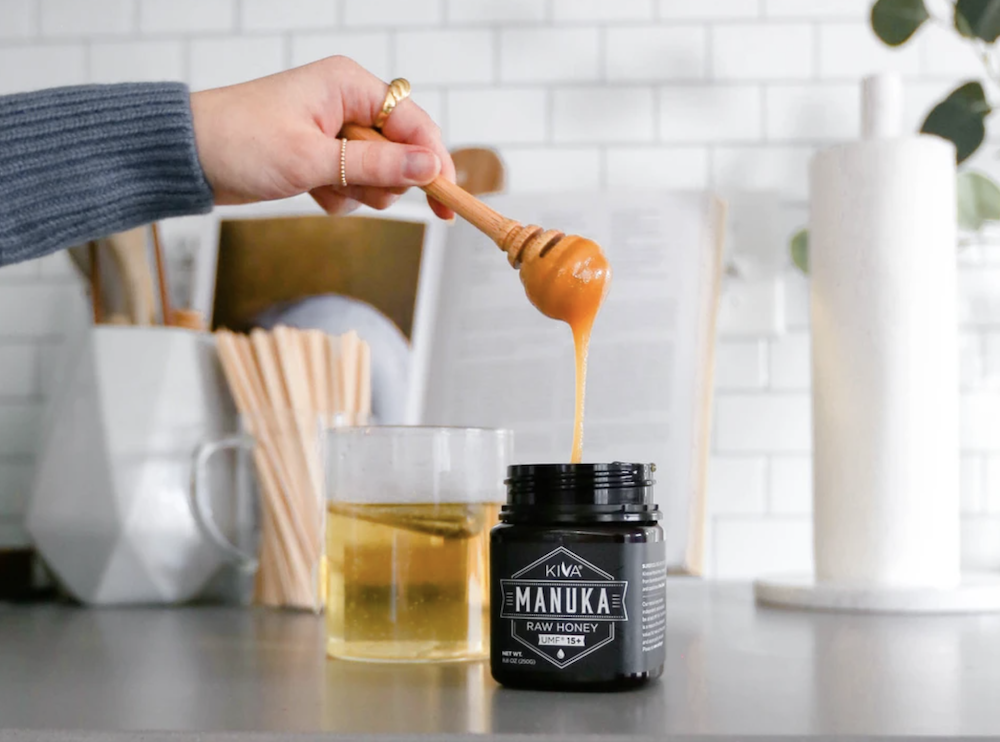 Dubbed as the best honey in the world, no doubt you're already familiar with Manuka honey. Manuka honey refers to honey that's sourced from New Zealand, specifically from bees that feed on the Manuka bush. This Kiva Raw Manuka Honey has some of the highest antibiotic properties among honey types. This Manuka honey from Kiva is organic and non-GMO. It's also rated UMF 15+, meaning it has potent therapeutic properties. The Kiva Raw Manuka Honey is extracted and packaged fresh from the beehive, maintaining all of its impeccably bold flavors and healthy nutrition contents.
Steens Raw Cold-Pressed Manuka Honey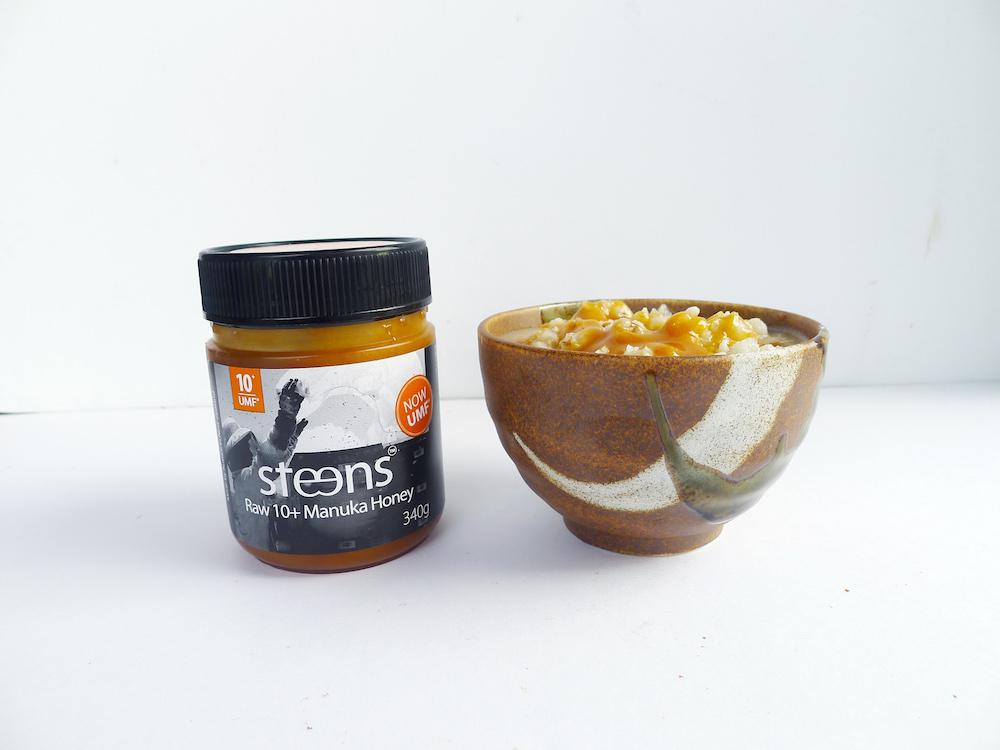 Here's another raw Manuka honey recommendation for you. Steens' Raw, Cold-Pressed Manuka Honey is one of the best medicinal honey in the world. Steens' has a unique extraction method in which the whole honeycomb is crushed after having the wax removed, as a result, it contains more nutrition than other raw honey brands. It's an exceptional source of amino acids and B vitamins, making it super beneficial for your immunity, energy levels, and overall health. Steen's Manuka honey also has a wonderfully bold and sweet flavor profile, unique texture, and rich aroma.
Nature Nate's 100% Pure Raw & Unfiltered Honey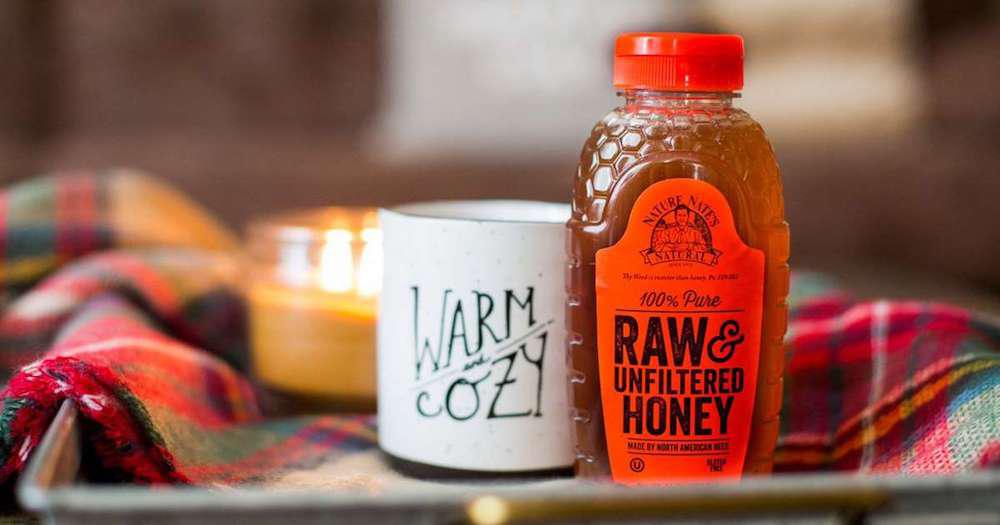 You don't need to purchase expensive Manuka honey to get all the benefits raw honey offers. This Amazon best-seller raw honey is also a good option for those on a budget. Nature Nate's 100% Pure, Raw & Unfiltered Honey comes straight from the hive without further processing or addition of other sweeteners and hidden preservatives. Furthermore, this honey has a smooth, versatile flavor, making it a fantastic addition to any sweet dish or beverage. Better yet, Nature Nate's has a commitment to only partner with environmentally friendly beekeepers, so you can consume this raw honey guilt-free.
Prince & Spring Organic Unfiltered Raw Honey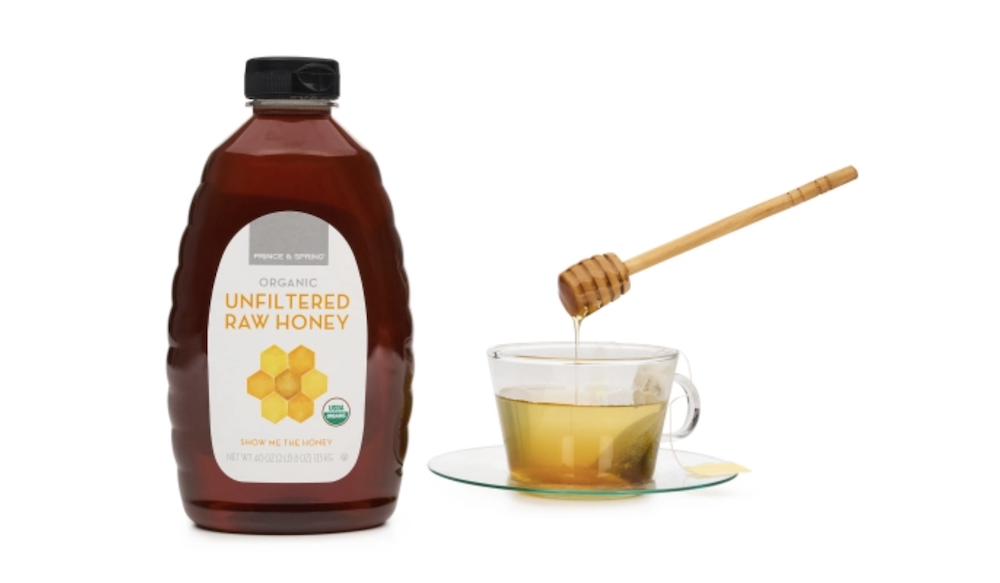 As part of Boxed.com's bulk grocery line, here is another fantastic bargain. Prince & Spring is a super affordable yet high-quality raw honey brand. This humongous 40-ounce jug of raw honey is perfect for honey-lovers and large families. Non-GMO and ethically sourced, this raw honey is not just great for your health, but also for the environment. Each jug is golden goodness extracted directly from beehives with no additives, truly the perfect addition to any kitchen.
Honest Raw Honey
As its brand name suggests, Honest Raw Honey is completely genuine and trustworthy when it comes to their product. Each jar is filled to the brim with flowing honey straight from the source in Texas. Honest Raw Honey maintains the honey's natural pollens, propolis, minerals, vitamins, and enzymes, making its texture more creamy than clear and liquid-like. This certified Kosher honey does not contain antibiotics, additives, herbicides, or other chemicals that should not be in your food. The production process is also responsible, sustainable, and transparent, making this raw honey a great option for those who want to be more conscious about their purchases.
Stakich Organic Raw Honey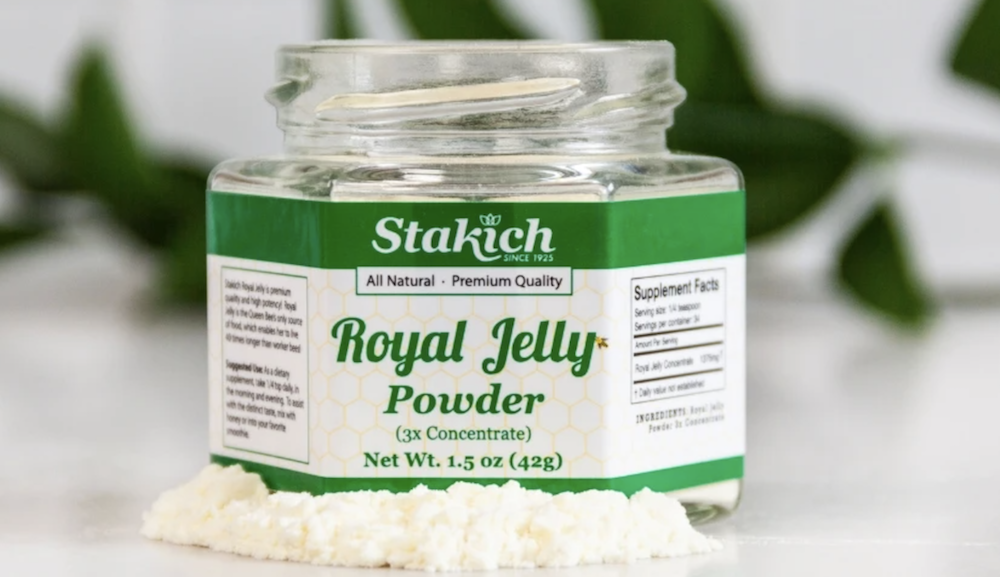 Another fantastic creamy raw honey choice is Stakich Organic Raw Honey. Much like the other raw honey brands on the list, Stakich Raw Honey packaging process involves no heating, filtering, or processing at all. The honey itself is also free from additives, preservatives, and other chemicals you definitely do not want in your honey. Moreover, this product has been certified Kosher and approved in the United States as a Grade A honey. Definitely a great raw honey brand to look into.
Crockett Honey Raw Wildflower Honey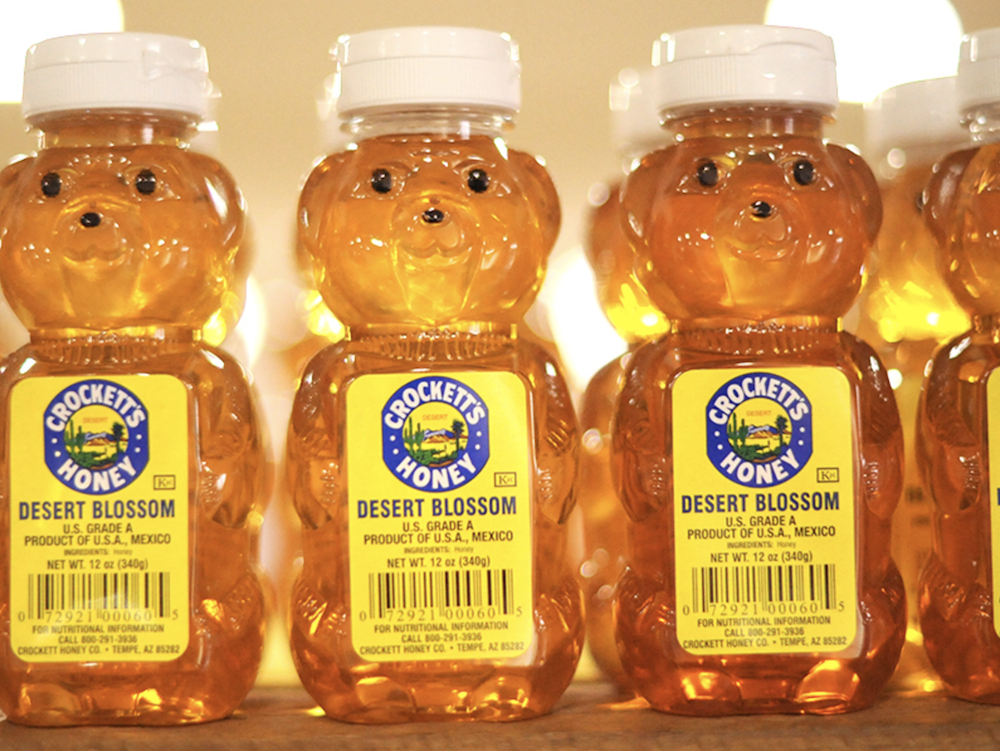 While most honey brands in this list have bold and extra-sweet taste profiles, Crockett Raw Desert Wildflower Honey is unique. It has a delicate and one-of-a-kind floral profile that comes from the meadows of wildflowers in the Arizona Sonoran Desert along the Colorado River. Crockett Raw Wildflower Honey is 100% raw, unfiltered, and unprocessed straight from the honeycomb, so you'll be getting all the valuable enzymes, pollens, and nutrients with each spoonful.
Homestead Unfiltered Honey Sticks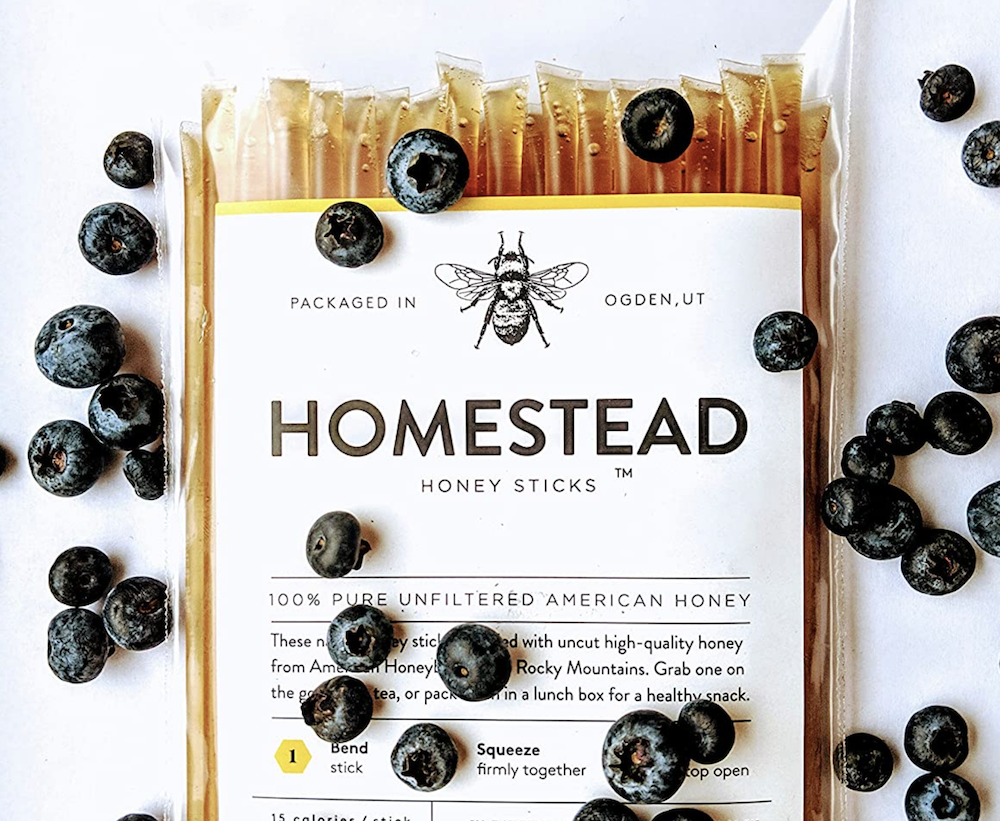 Love snacking on honey on its own? You'll definitely adore Homestead Unfiltered Honey Sticks. Unlike all the other honey brands on this list, Homestead offers honey in easy-to-open sticks instead of bottles and jars. Sweet and scrumptious, these honey sticks are great to use as a natural sweetener for your tea or an on-the-go snack. Homestead raw honey is produced and packaged in the Rocky Mountains by caring and environmentally conscious beekeepers. Better yet, Homestead Honey donates a portion of its proceeds to Pollinator Partnership every year to protect the dwindling bee population.
Closing Thoughts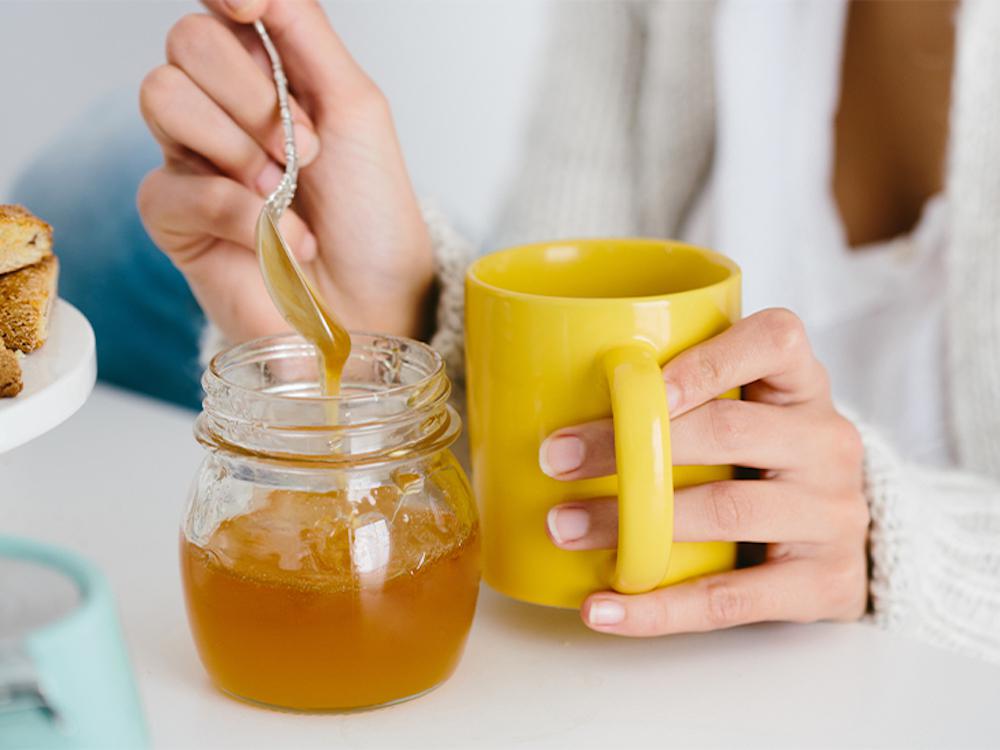 Whether you're looking to consume it directly, add it to your desserts, or use it in your beauty regimen, raw honey is certainly the best honey in the world. Raw honey is delicious and has complex flavor profiles, depending on where it's sourced from. Moreover, it provides tons of health benefits you simply can't get from regular, processed honey. While raw honey may be a bit more expensive in some cases, it's certainly worth every cent. We hope you like our best raw honey brand recommendations. Did we list any of your favorites? Or do you have another preferred raw honey brand?